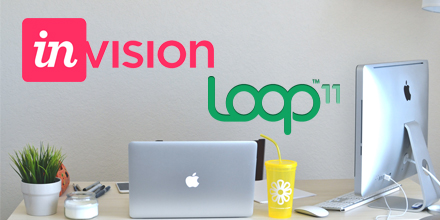 If you design digital products like websites or apps then you will be well aware of the powerhouse prototyping tool InVision. They've been taking the design world by storm since founded in 2011.
Designing prototypes is an important part of any designer's workflow, as such, InVision has become an integral tool within product teams. However, designing the prototype is only half the job, the second part is testing the design with users and seeing if what you've designed works.
Like a number of prototyping tools on the market, InVision has some usability testing baked in. It predominantly revolves around getting videos of users while they test a prototype on their iPhone 6 or above.
These videos of course are valuable, however, there is so much more that can be done with user testing and for these situations a tool like Loop11 is perfect.
The good news is, using Loop11 to test your InVision prototypes couldn't be easier. Below we detail the steps.