The user experience (UX) concept has been around for ages. When a company conducts user research through different methods, such as user interviews and user surveys, the process is often user-focused to improve the user experience for various products and services. Additionally, when a company designs its products to suit people of different demographics, it creates the best user experience for everyone without bias.
Don Norman first designed the concept of user experience in the 1990s. Through his book "The Design of Everyday Things," he repeatedly used the term user-centered design to highlight the essence of design as a medium of communication between users and products and services.
Over the years, this concept has changed with different user design models, processes, and methods cropping up to adapt to the evolving business environment. This article explains the evolution of user experience (UX) process methodology, focusing on industry trends and the importance of UX process methodology.
What is user experience (UX)?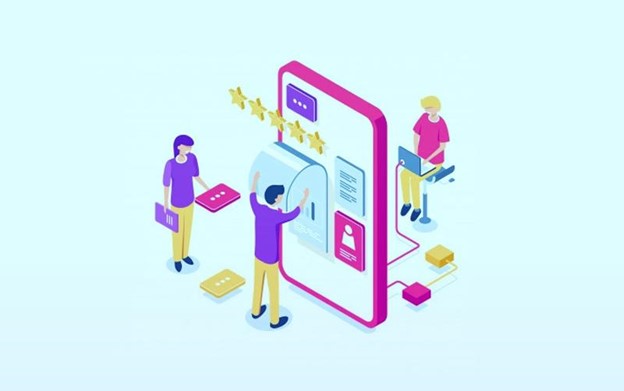 User experience is a term or concept that has been used over the years to refer to the feeling users have when interacting or using different products and services. This is an overarching term that can cover many things, from how consumers use a product to how easy to use and accessible a product is, and the relevance of product content displayed.
User experience can also be described as the ease at which consumers (users) navigate products and services and their experience when doing so. This involves direct interaction with the product or service and how it helps complete tasks or satisfy needs.
Understanding the UX Process Methodology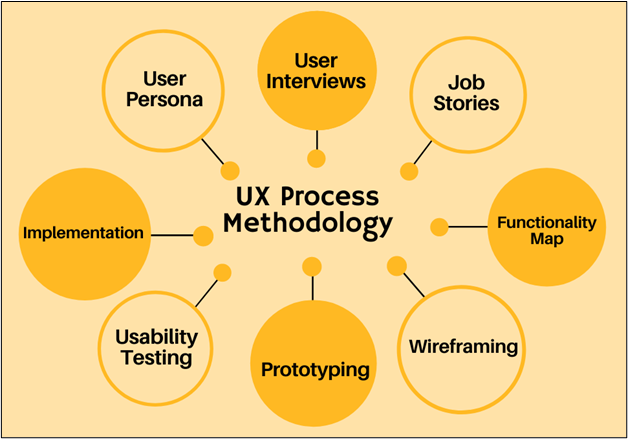 The user experience (UX) process methodology can be divided into four broad stages; user research, design, testing, and launching or implementation. The UX design process methodology follows this order. However, it is important to understand that the UX process methodology is an iterative process.
UX designers understand that a design can never be finished because there are always new insights to uncover, strategies to reevaluate, and decisions to be made. UX designers also expect revisiting and repeating various steps in the UX process methodology to optimize and improve UX designs.
Within every stage of the UX process methodology, there are many steps that a UX designer needs to take to enhance user experience with products, services, apps, or websites. These steps are discussed below in detail.
● User Persona
This is the first step of the UX process methodology. It entails conducting user research to know your audiences and developing an experience related to their feelings and emotions. A user persona represents an audience group for a particular product or service.
● User Interviews
Interviewing current and potential users helps you gain better insight into the most effective design for their experience.
● Job Stories
This is a short description of the product feature from the users' viewpoint.
● Functionality Map
Once you have the job stories at your fingertips, you can create a functionality map for every page you want to create. This makes it easier for users to navigate from one point to another.
● Wireframing
You should create wireframes representing the product framework and preview how the product or service looks or feels. Basically, wireframes are visual guidelines that do away with usability issues before they develop.
● Prototyping
This is a mockup version of your product that can test its effectiveness before it is launched in the market. Prototyping eliminates wastage of resources by testing the product before launching it.
● Usability Testing
This is a method of testing the ease of using a product. This testing is usually done on real users to identify usability issues. Various usability testing tools are available to ensure that you provide a better user experience.
● Implementation
If the products and services pass the usability testing phase, they are launched into the market. However, if they do not pass the tests, they are redesigned to eliminate the issues found.
Follow these 3 Steps to Understand Your Skillset and Choose a Methodology
As a UX designer, you have to understand your skillset and choose a suitable UX process methodology. Here are steps that can help you improve your decisions.
1. Determine your strengths, weaknesses, and interest in methodology
The first step is to self-actualize to determine your strengths and weaknesses. This way, you can know the methodology that fits within your knowledge level.
2. Define your process goals for each step of the methodology
After choosing the most suitable methodology, you need to define the process objectives and use them as guidelines during the UX design process. You can do this by referring to the results you obtain from user interviews.
3. Determine whether you want to be an individual contributor or a team player (if you're solo)
Product designs do not start at the design process. There are researchers, writers, and designers involved in the process. Every individual brings a specialty that is distributed throughout the UX process. Therefore, you have to decide whether you will play all the roles or team up with other individuals.
Why UX for the Web Is More Difficult Than on Mobile or Desktop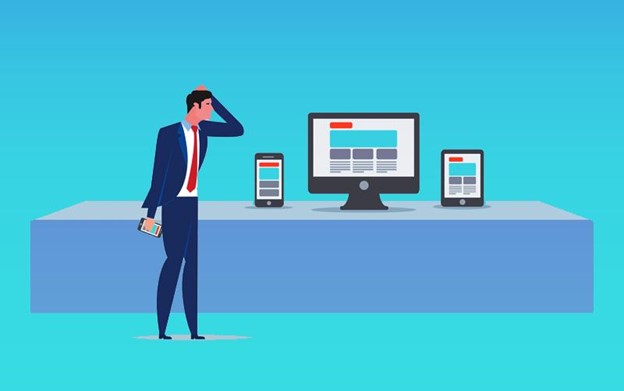 The web has been here for a very long time. However, its evolution has been a direct response to the demands of the mobile context.
UX for the web is often complex due to its design, functionality, and outlay compared to mobile and desktop. For web UX, designers have to use graphics for different purposes, such as marketing, promotions, navigations, etc. on the other hand, mobile and desktop avoid such graphics and use minimal graphics for navigation only.
How Has the Approach to UX Process Methodology Changed?
Over the years, the approach to UX process methodology has changed, with two trends being witnessed in the current industry. Companies can either have an in-house UX research team and engage independent consultants for auditing or outsource all UX services.
At the moment, big tech companies prefer an in-house UX research team for privacy and efficiency. These teams roll out new and confidential products and technologies that are tested and launched within a short period. Accordingly, they integrate UX functions to develop the Systems Development Life Cycle.
On the other hand, some firms outsource UX functions to independent consultants. These consultants take charge of everything about the products and services.
How the Methodology Has Evolved in Recent Years
Decades ago, the term user experience (UX) was referred to as user's experience. Currently, this term encompasses processes, methodologies, systems, and everything that goes into improving a product or service for the consumer's benefit.
With a lot changing in the business environment, UX process methodology has also changed. Companies had to shift from the traditional UX methodology to something modern.
Jeff Gothelf designed the UX idea that resulted in a radical shift from the conventional UX process methodology. His UX process was result-oriented and was known as Lean UX.
After this, UX evolved to the dual-track design that bridged the gap between research and design stages. With this evolution, UX designers would find enough time to research and test various ideas.
Three Major Paradigm Shifts and How It Impacts Your Business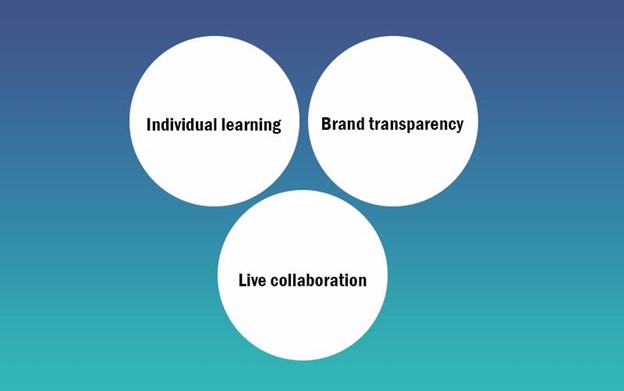 Minimalism has driven seamless experiences over the years, with UX design integrating more realism. The UX design trends witnessed today are evidence of paradigm shifts that blur the line between the digital and real-like experience. To see what paradigm shifts mean, here are three significant changes shaping the UX process methodology in 2021.
● Individual learning
UX is currently at the forefront of online education, offering tools that empower learners. UX designers use matchmaking technologies and remote feedback to tailor learning tools to enhance the learning experience. This has improved how businesses conduct ongoing training for employee productivity.
● Brand transparency
UX designs can now help users navigate every aspect of the business for transparency. These designs are centered on company ethics and showing users various processes put into the products and services they use.
● Live collaboration
With the current pandemic, work has become more digital than ever. Online collaboration features, such as live viewing, editing, and communicating have increased.
How to Adapt to Changes in UX Process Methodology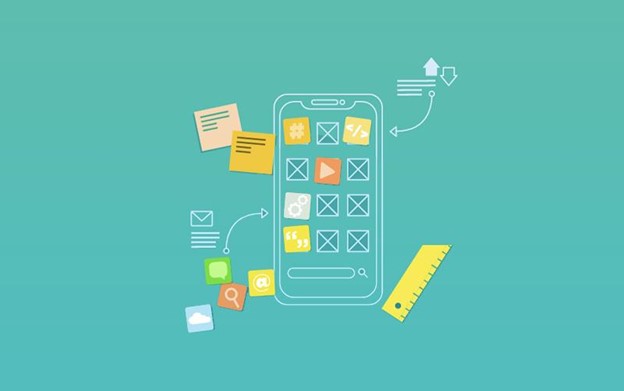 To adapt to changes in UX process methodology, UX designers have to gather more information on ongoing changes. This may take a lot of research and an intensive understanding of the prevailing conditions to determine the best situation.
The process requires UX designers to brainstorm ideas, interview stakeholders and users, create low-fidelity prototypes, use stories to shift their approaches, and document changes for other stages to follow.
All these requirements should be based on insights gathered in the research and interview stages. As mentioned earlier, designs are never finished. They require re-evaluation and adjustments to cope with changes.
Conclusion
UX process methodology has evolved over the years. However, the concept is still applicable and effective in the current business environment. Every new UX process methodology that comes up requires an understanding of the UX design to improve user experience. The UX design methodology starts with understanding product goals and knowing what serves your audiences best.

Latest posts by Rithesh Raghavan

Give feedback about this article
Were sorry to hear about that, give us a chance to improve.
Was this article useful?