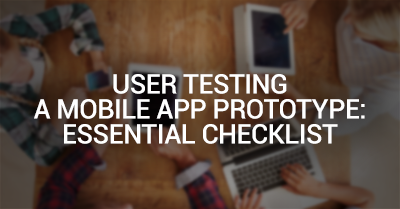 By 2017, app downloads are set to reach 270 billion worldwide. So it's fair to say that the app marketplace is pretty crowded. Any app that gives users a less than 5 star user experience is doomed to failure.
And yet despite this cut-throat environment, some apps still hit the marketplace riddled with usability issues thanks to sub-par user testing. In fact, according to a report by Perfecto Mobile, 44% of app errors are found not by testers but by users after the app is launched. It's not only unfair to make the unsuspecting user act as a usability test guinea pig, it's also bad business: shoddy app usability leads to abandonment, loss of investment and time wasted.
It's not only the little guy app developers who fail foul of bad usability; even the big guys can get caught out. Take Google Wave, which launched with a hugely complex feature set and commensurately low usability levels, and predictably flopped. That's not to say that Google didn't run usability tests on the Google Wave app before launch – of course they did. But it's possible they didn't run them adequately.