Time is of the essence for everyone, and the app development team is not an exception. Hence, knowing how to utilize your team's precious time correctly is essential. Especially when it comes to designing your mobile app, your app developers seem to get lost in the designing ecosystem. The app designing process can be overwhelming, given the variety these days. Moreover, app developers seem bothered by several other factors such as app crashes, errors, bugs, development cost, etc.
To solve all these problems, your team must follow proper guidelines before designing your mobile app; otherwise, it will just lead to more chaos, and waste of resources. Always remember that your app's UI makes the first impression among your users. If they find it too complex or unappealing, they might uninstall your app within a few seconds. A dull and equivocal user interface might hamper your app's brand image, thus make sure to go through the UI/UX guide (like the one here), todesign an app that's worth your user's time.
As per sources, since 2020, the process of uninstalling an app costs around USD 57k/month for an average app. And the major reasons behind the uninstallations are UI/UX of mobile apps. Hence, a terrible UI might result in a catastrophic loss for your business.
However, don't worry! We have outlined a comprehensive guideline for a perfect UI/UX design for your mobile app. After years of experience in this field, we have ensured to cover all the basic principles of designing that might help your UI/UX designers in your app design process.
What is User Interface (UI)
UI, also known as User Interface, is everything an app user can see and engage with. It establishes a connection between the app and your users, hence very important for business. Moreover, UI ensures that app users interact with your app smoothly; and it includes the app's graphics, design, and presentation.
The mobile app's user interface design is responsible for its appearance, response, and functionality. And all these are core aspects of your app to succeed. UI mainly aims to render an easy and enjoyable interaction between the app and its users. The UI development process comprises picking a color scheme, brand identity, and the most recent UI design principles.
What is User Experience (UX)
UX, also known as User Experience, includes human emotions, perception, feelings, and preferences pre and post-app usage. The mobile app's simplicity, accessibility, and usability escalate user experience. Hence, you must perform in-depth research on your target users to build a well-structured UX design.
UX aims to render the best experience to the app users with an easy-to-use app interface and feel to create a great impact on your brand value. Hence, it must be unequivocal, user-friendly, and smooth to keep your user base intact.
A Complete Guide for Mobile App UI/UX Design
App users love those apps that are user-friendly and interactive. Some popular apps such as Instagram, WhatsApp, and Amazon have persistently offered users smooth navigation and an interactive interface. Therefore, building a mobile app with an efficient UI/UX design is a path to your app's success.
A flawless interface is the charm of your mobile app. It also renders a constant influx of valuable information, encouraging more users to use your app. This will improve your product's conversion rate and enhance your brand image. Henceforth, it is crucial to hire a UX/UX designer who is willing to learn and keep themself upgraded on the upcoming trends in this area.
1. Mobile App Design is Teamwork.
A great mobile app is an outcome of joint efforts. An ideal team structure includes a project manager, graphic designer, researcher, front-end and back-end developers, UI/UX designers, and quality assurance engineers. Most likely the app owners take initiatives, to begin with, the app designing process, which can be a call for certain disasters.
As tempting as it can be to decide the design of your app, it is better to leave it up to your expert designer because they know the best. As an app owner, you can always guide them on how you want your app to speak to your audience; however, it is better not to intervene in their job.
2. Create a User-Centric Design
While designing your app, it can be tempting to add more and more features, but ask yourself first, "is it necessary? And will it add value for my target users?" Always remember to build an app focusing on your target users. Considering the user will help you realize that your mobile app should be user-friendly and pragmatic. It should not be filled with a bunch of irrelevant features that take up their mobile's memory.
3. User Testing is Crucial
NO WAY in the world should you submit your app in the application stores without testing it first. User testing is crucial, and the core of your app design process. So, what happens during user testing? Here, a mockup is given to the users for testing purposes. During this, their reviews are noted positive or negative. Their suggestions can be a real help in enhancing your app. It is a pretty affordable and fast way to test your app's functionality and usability.
4. Incorporate the Latest UI/UX Design Trends
Technological advancements are growing at lightning speed, and hence, your designers need to keep up with the latest designing trends. Remember that you are one amongst many apps striving in this fierce competition, and to sustain you must fulfill your user demands.
One such example is 5G connectivity. Today, it is highly important that your apps are compatible with the 5G network setting because, by 2025, approximately 4 billion smart devices will have 5G connectivity. If your upcoming apps aren't compatible with this setting, there is a chance that your app might get outdated pretty soon, as it won't be compatible enough with more advanced technologies.
5. The Science Behind App Design
Mobile app design is continuously evolving at a quick pace, and this is a reminder for you that a great mobile app design adds ample value for your end-users. Your app's design goes beyond just themes, colors, and fonts. Hence, it is better to understand profoundly the science behind the app design and how well it can influence your users. There are some theories that you can consider.
In simple words, this theory states that your app users don't have all the time in the world to finish a task, hence ensuring that the instructions in your are easy to follow and quick. This theory refers to good app navigation and the onboarding process.
This one states that the more options you provide the users, the more overwhelmed they become. This will take more time to make a decision.
Unambiguous & needless features should be avoided at any cost. The best thing for your app is to keep it simple and relevant for your users.
There are several such theories and principles you can refer to over Google, to learn the science behind mobile app design.
6. The Best App User Experience
The first touchpoint with your app should be easy and comfortable. This would make sure your onboarding process is pretty smooth and thoughtfully created.
A good app design ensures seamless navigation.
Maintain uniformity throughout the mobile app. Not just buttons and icons, but colours and fonts must also be uniform. Consistency in your app can improve familiarity and interactivity with the app.
Render fast loading speed because higher loading time can lead to higher bounce rates.
Use familiar elements in the application as it saves users' time and uses it without any confusion.
Conclusion
Great, you are now knowledgeable to create a phenomenal user experience for your app. You Can make your app a success, it is essential to offer a mind-blowing UI and UX. For this, it is necessary to know your target audience and understand their needs.
Hopefully, that is all you require to make your app dream come true!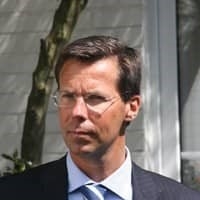 Latest posts by Vincent Martinot

Give feedback about this article
Were sorry to hear about that, give us a chance to improve.
Was this article useful?