Blog
A Swedish University recently used Loop11 to run a usability test on two different prototypes of a tourism website. Their testing yielded some interesting results.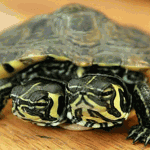 Wireframe design and testing just got a whole lot easier…
Testing the usability of wireframes has always been a great Loop11 feature. However Loop11 is not a wireframe design tool. On the other hand, Justinmind is a …
A recent study to rate the usability for the world's leading Airline websites, showed that the British Airways website is far and above the most user friendly website.