Loop11 will be conducting a scheduled server upgrade on Saturday December 3rd, 2011 beginning at 21:00 PM UTC (Co-ordinated Universal Time), and lasting up to 1 hour.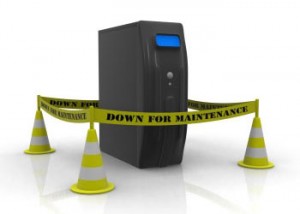 During this time, the Loop11.com website and systems, will be temporarily inaccessible. Any content hosted on Loop11.com will not be accessible by you or your project participants. During this time a message will be posted on the Loop11 website alerting visitors of the scheduled maintenance. This should only take an hour, and once restored, all your content and data will be back online.
Schedule:
• Eastern Daylight Time (North America): Saturday, July 17: 4:00pm
• Greenwich Mean Time (Europe): Saturday, July 17: 9:00pm
• Eastern Standard Time (Australia): Sunday, July 18: 10:00am
We appreciate your patience and can assure you the service will be restored as quickly as possible. We also wanted to point out some recent improvements:
• Participant instructions page can now be skipped. For anyone running True Intent studies,
the original instructions to participants were not quite suitable. Instructions can now be completely skipped.
• Custom IDs. If you want to track participants so you know who to provide incentives to, you
can customise the end of the URL with a unique ID for each participant. Learn more.
For additional time zones, please reference www.timeanddate.com.
We apologise for any inconvenience caused, if you have any queries relating to this notice please email us at Support@Loop11.com.

Give feedback about this article
Were sorry to hear about that, give us a chance to improve.
Was this article useful?