Blog
Usually, the earlier usability testing is prioritized in a company's life cycle, the better the product turns out. A better product means more and happier customers, and needless to say, is often correlated with overall success.
That's why we're …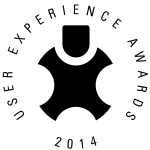 We're extremely excited to announce our sponsorship of the 4th Annual International UXAwards, the premier awards for exceptional digital experience. This is the fourth year running that Loop11 has been a sponsor and a supporter of …
Teach for All used Loop11 to uncover real UX insights and feedback that led to critical website improvements.