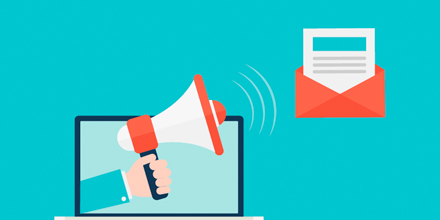 At Loop11 we have a lot of website traffic. We rate well in search engines and have a lot of potential customers visiting our website. Up until recently we have not made email collection a priority, however, this has increasingly become something that we view as more and more important.
So we devised an offering that was based around the tried and true method of offering an informative PDF and a free trial of our service. Creating something of value is the easy bit, getting people to voluntarily provide their email address is the hard bit. These days people tend to guard their email address more closely than they do their wallet or passport.
I had worked on other websites in the past and generally used SumoMe's suite of tools, so I was aware of what was on offer. However, for our initial push we decided to use a combination of social media advertising and some landing pages using LeadPages.net.
Landing Pages… Shmanding Pages
We created two pages using LeadPage's simple, yet powerful, tools so we could A/B test and find the best convertor. We kept them simple and focussed around our offering of the informative PDF and free trial.
We then created 8 different social media messages, each accompanied with an engaging image, promoting our products and services and posted them across Twitter, LinkedIn and Facebook. Once they were live we then boosted the posts using each of the platform's different advertising options. So what was next? Sit back and wait for the sign-ups right? I wish!
Note: We've changed our focus to content marketing rather than our products or services. Content marketing may have made our landing page effort marginally more successful and it is working really well with our current strategy. Check out this book for more on content marketing.
We watched as the posts reached thousands of people and the click through rates to our landing pages we statistically OK. However, the conversion rate was, well… underwhelming. We could see from the social media engagement metrics that we were offering something which people saw value in, however, this wasn't converting into a swathe of email subscriptions.
If They're Already Coming, Don't Rebuild It!
I'll get to why I think the landing pages didn't work in a moment. But first, what did we do next? I'm not interested in the waiting game, if something doesn't work then I want to learn from it and move on. So I looked at what was working for us. We still had thousands of people coming to our website organically so rather than try and direct our visitors to a landing page, and spending more money of social media, wouldn't it be better to simply put up an offering to users where they already are?
So that's exactly what we did.
We run a WordPress front-end so I installed the SumoMe plugin in about 3 seconds. Next I activated the following SumoMe tools:
I made them live across our website, with the exception of the home page. Despite this being our top landing page I didn't put Welcome Mat here. It was a difficult decision because I know this would have lead to insane email conversion numbers, but it would also relegate our core message to below the fold. However, on all other pages I was more than happy to have Welcome Mat greet our visitors.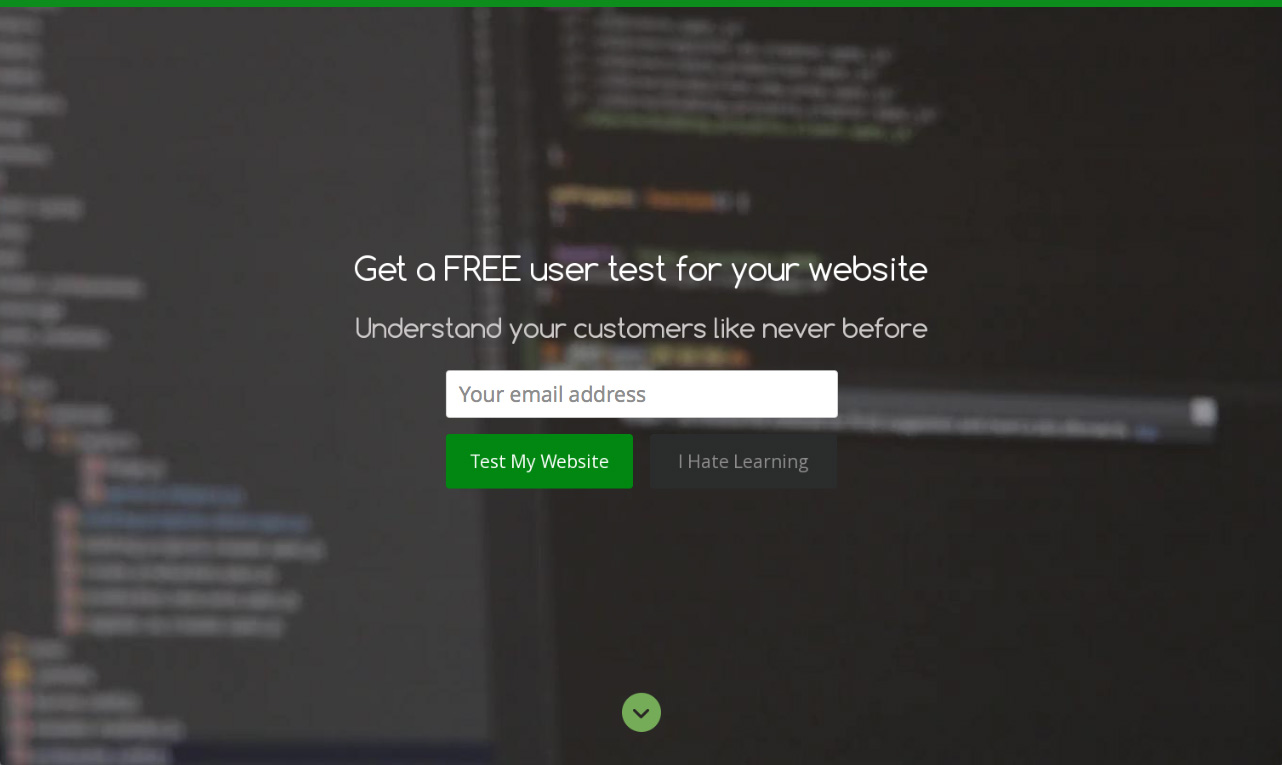 An example of a Welcome Mat we tested.
The first thing we saw is that thousands of visitors were being shown one of the three messages powered by the aforementioned tools. This is an obvious but often overlooked point. We put so much time into our websites trying to optimise them for users and our message then we look externally to engage with users.
Within our first 30 days we had shown a SumoMe message to well over 11,000 visitors and had received hundreds of new subscribers. Welcome Mat proved to be our best convertor, however it only narrowly edged out Scroll Box by 0.25%.
Try Loop11 for free!
You'll have powerful tests running on your website in minutes.
The amazing thing is we achieved these results using SumoMe's free toolset. I've now upgraded and I'm using their pro tools to A/B test and further optimise our messages.
So why do I think the landing pages didn't work as well as the SumoMe tools? My feeling is that despite the landing pages being extremely simple and focussed, the user still needed to click to bring up the email form. With SumoMe everything is front and centre. No action required. This doesn't seem like a big deal but it's amazing the difference it can make.
In summary, I'm not advocating ignoring SEM, social media or landing page, we still use them and they have an important place in any growth and marketing strategy.
My point is, if you already have people coming to your website then make the most of their visit. Intercept them with a great offer and don't make them to go to another page or click to do anything else. Keep it simple and reap the rewards.
Another great way to test your website is to find out why visitors are arriving and what they are hoping to find. Google Analytics won't tell you this. The best way to achieve this is via a True Intent study. Right now we are offering readers of this article the chance to get a True Intent study set-up on their website for free.
Fill out the below form and we'll send you an email on how to get started.
[wufoo username="loop11″ formhash="x1kia99x1lcu8ee" autoresize="true" height="380″ header="show" ssl="true"]
Latest posts by Ben Newton

Give feedback about this article
Were sorry to hear about that, give us a chance to improve.
Was this article useful?