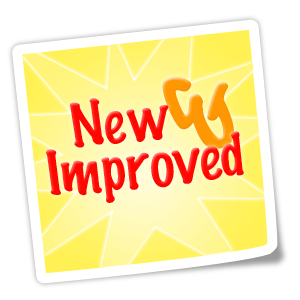 Faster, Smoother, Smarter.
Over the past year, we've listened to your feedback and the issues you have raised. So we locked our developers in a room and told them not to come out until the issues you raised were fixed. Our developers didn't disappoint! We're now so confident about the improvements to Loop11, we're offering another free trial to anyone who has already used theirs.
Here are the issues that you raised and we fixed:
• Rendering Issues: Some parts of certain websites were not displaying correctly when parsed through Loop11.
• Slow Performance: When websites are parsed through Loop11 they run at a speed that's marginally slower than normal. But on some websites that parsing time was amplified which resulted in slower than average loading times.
• Incompatibility: Loop11 was unable to render secure websites running on https.
If you were one of the people who encountered these issues, we apologize for the inconvenience and we appreciate you taking the time to share your feedback with us. Thanks to our super-star engineers those problems have been tackled head on and wrangled to the ground. What does it all mean? Simply put Loop11 is now snag-free!
Our technology update means your website will now work with Loop11 seamlessly. Inaccurate display? Fixed! Slow performance speed? Solved! Incompatibility with secure websites? Say no more… it's a thing of the past!
We've heard from many of you just how invaluable Loop11 has been in improving your websites. Which is why we're excited to announce the enhanced compatibility of Loop11. So in keeping with our mission to offer usability testing that's easy-to-use, we'd like to invite you to try Loop11 again with a second free trial. We believe you won't be disappointed.
To take up the offer of a second free trial email us at Support@Loop11.com to request another one.
If you have any more feedback about Loop11, please let us know. It is your feedback that is driving changes and our continued improvement.
Sincerely yours and happy testing,
Team Loop11

Give feedback about this article
Were sorry to hear about that, give us a chance to improve.
Was this article useful?