One of the advantages that you see as a first mover in a space is that you get to watch your industry grow as more and more services and competitors come online. Loop11 was one of the earliest user testing SaaS offerings and has managed to stay at the top of the tree with our unique unmoderated online user testing service.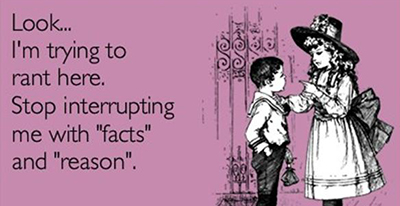 We have unabashedly been a quant first tool. That's not to say you can't do qualitative user testing research with Loop11, you can. But we know what we are the best at and want to make sure we focus on delivering the highest possible service to our users.
What we've noticed, as more user testing offerings come online, is that they are either consciously being sly about whether they are quant or qual, or they don't adequately understand the difference between the two.
We regularly get questions from users asking how our statistics and metrics differ from a competitor's. They see that both sites purport to offer great insights and statistics however it isn't clear what a user will actually get. What's funny to us is that we are often being compared to a qualitative tool.
So let's be clear, the vast majority of user testing products out there are qualitative tools. They record a user's interaction and create a video for the client to watch back. This is valuable, but it's also expensive and limited. In most instances we are talking 5 – 10 users testing a product. In no way, shape or form can that be construed as quantitative research and therefore any associated statistics must be taken with a grain of salt.
For what it costs you to test a dozen users through one of these qualitative tools you can test hundreds of users through Loop11.
To help clarify things we thought we'd offer a few of Loop11's included statistics and metrics. Here are some of the key items you'll see in your Loop11 reports:
Task completion rate
Average time on tasks
Average page views per task
Most common success/fail/abandon URLs
Path analysis (for each and every user tested)
Clickstream analysis (aggregating all the user test data)
Heat mapping (understand where users are clicking and in what frequency)
Loop11 is set up to pass hundreds of participants through your tests so you can be sure your results are not only statistically significant but can also be trusted.
To ensure your user tests can be run without being impeded by frustrating barriers we've also included things like:
No software downloads required for you or your participants
You can run user tests in over 40 languages
You have an unlimited number of tasks and questions for each project
Statistics and metrics are terms that can be applied broadly and can infer many different things. Loop11 is a tool for people who value truly significant data and won't compromise in their quest to ensure their website or product is performing at it's best.
If you've got any questions or want some help from one of our experienced UX consultants jump over to loop11.com/consulting and get in touch.
Latest posts by Ben Newton

Give feedback about this article
Were sorry to hear about that, give us a chance to improve.
Was this article useful?