As a UX designer, you know that the industry is always evolving. You need to be able to keep up with everything that's happening, so you can stay on top of your craft and keep finding the best opportunities. Here are some of the best podcasts out there that you should be listening to right now.
This podcast is one of the most well respected ones out there, covering UX design and it's role in business and technology. Hosted by Per Axbom and James Royal-Lawsom, they bring on experts every week to talk about how the UX experience affects business and digital media as a whole.
Recent episodes have covered older adults and tech, ethical experimentation, and how the COVID pandemic has affected businesses as a whole. It gives you a much wider view into how UX design fits into all of this, and is a must listen. With nearly 300 different episodes in the back catalogue, you'll be able to binge and really get up to speed.
This is another highly popular UX podcast. Hosted by Jason Ogle, it focuses on the experience of the user, and how as a designer you can make products more accessible and easy to use for all. You'll find episodes here on such topics as creating accessible design to empathy for users. You'll also find episodes on broader topics, such as to deal with imposter syndrome.
Every episode there's a new guest, featuring some of the biggest names in UX design. They come on to share their experiences, so you can learn from them. Episodes come out every week too, so you're going to find plenty here to keep you listening and learning more.
This is probably one of the oldest UI podcasts out there, having been started back in 2013. However, it still manages to stay relevant to you now. Host Jane Portman interviews a different guest on every episode, looking to glean "actionable knowledge that can be applied to business."
Episodes include discussing the importance of multi device formats with Cheryl Platz, and emotion based innovation with Adi Mazor Kario. Each episode is 50 minutes long, so there's lots to learn from every release.
This podcast is a little different to the others on this list, as it's less of a structured format and more of the hosts having a laid back chat. If you find the other podcasts are too structured for your liking, you're going to get on well with this one.
Hosts Marshall Bock and Brian Lovin have a weekly conversation about a topic in UX design, and it's importance in modern design. Recent episodes have covered non obvious ways to level up at work, teaching vs. micromanaging, and overengineering. They also have guests on some episodes, so you can learn more from their experiences too.
Want something a bit newer? This podcast was only released in 2018 making it very contemporary, and yet they already have 100 episodes under their belt. What makes it unique is that all episodes are around 30 minutes or less, so it's great if you don't have a lot of time to listen to podcasts.
The hosts Laszlo Lazuer and Terri Rodriguez-Hong cover everything that's new in designer news and innovation. It's a great way to stay up to date with what's happening, and ensure that you know exactly what's going on. You'll also find episodes on how to update your designer portfolio and ensure that it gets seen.
Out of all the podcasts on this list, this is the one you've probably already heard of. Hosted by award winning producer Roman Mars, you'll be able to get so many unique and useful insights from here. Every episode, Mars looks into the 99% of design work that forms the backbone of UX design, but is never seen by the typical user.
This podcast isn't specifically about UX design, but it's something that you'll want to listen to. It gives you a good insight into what makes good design, and encourage you to think in different ways. On top of that, it's just a fascinating podcast that everyone should check out.
This is another podcast that is both highly insightful and very entertaining to listen to. The two hosts, Laura Klien and Kate Rutter, have years of UX design experience between them. Every week, they grab a drink and talk about their work, musing on how to build great products. They'll also share funny stories from their careers, as well as advice that you can put to good use.
It's a fun podcast to listen to, with the hosts swapping stories and sharing how they've got ahead in their careers. It's still highly educational though, so you'll get a lot out of it.
Launched way back in 2005, this podcast is still going strong. Every episode, host Debbie Millman talks to different designers, writers, actors and more about them and their work. Millman herself is a great host, having written six books, won awards, and been published in several high profile publications like the New York Times and New York Magazine.
In the podcast, she takes a deeper look into design culture and creativity as a whole with her guests. These include everyone from Shirley Manson to Pete Souza and Priya Parker, among others. You'll soon see just how important design is to all creative fields, and how the work of a designer facilitates other creatives in their work. There's a large back catalogue as you'd imagine, so there's lots to get stuck into here.
All these podcasts will give you a good and varied look into the world of UX design. Whether you're just getting started, or you're looking to improve your skills, you'll want to give them a try. Have a listen and see which ones speak to you as a designer.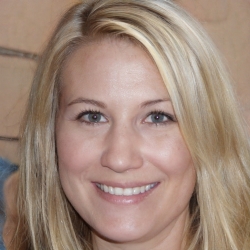 Latest posts by Madeline Miller

Give feedback about this article
Were sorry to hear about that, give us a chance to improve.
Was this article useful?