Digital marketing encompasses myriad tactics, tools, and marketing methods that aim to maximize the potential of every customer touchpoint in the online world and can ultimately boost website findability and brand visibility. While there are many tactics and methods you can use to elevate user experience in and achieve your sales and marketing goals, there is no denying that video marketing has become one of the most important marketing tools.
In fact, video content is the most popular type of digital content right now, even though traditional written content is trailing close behind. Written content will continue to be the foundation of digital marketing on your website, social media, and other touchpoints, but video marketing is currently the best way to generate and convert leads.
Here's how you can maximize the potential of your video marketing strategy and drive more sales in 2022.
Diversify your video offering to boost engagement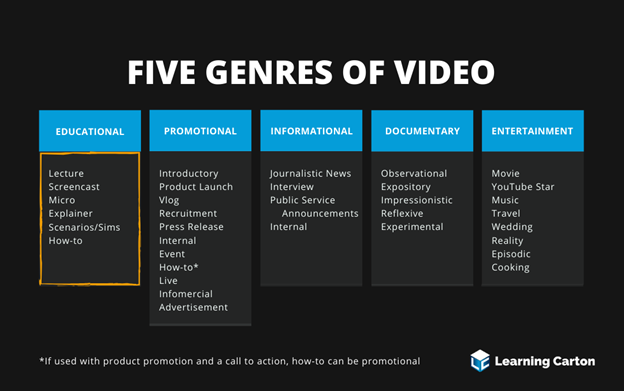 First things first, is your video strategy flexible and versatile enough to capture the attention of different online audiences on different online platforms? If the answer is no or I don't know, then the time has come to diversify your video offering in order to boost customer engagement and drive more traffic to your website. You also need to use this opportunity to enrich your website with different types of videos to keep people engaged and interested.
Keep in mind that different video formats and types need to all work flawlessly on all platforms and devices where people can access them, so user testing and mobile testing will be an important part of your video strategy. That's because the user experience in digital marketing makes all the difference on platforms where you want to generate sales, including your website.
Tip: If you're not on the user experience (UX) design team but you want to work collaboratively with them, pick up some familiarity by listening to top UX podcasts. It's an easy way to learn what's important in UX design and speak your designers' language.
The most obvious place to showcase your videos is on your website, and to set up the right pages, you'll need to lean on your development team. In startups especially, it's critical to let your creative developers operate free of diversions so they can scale up web design efforts to present your videos and pages in an optimal, user-embraced environment.
Many marketers also want to ensure their websites represent universal, inclusive, and equity-focused design and content, which can be an added challenge for your development team, requiring more time and focus.
When it comes to video content diversification beyond your website, you should consider diversifying into:
Product tours with voiceover
Doodle videos with voiceover
Webinars and online training
Live videos on social media
Short videos for Reels, TikTok, and the like
User-generated videos for social proof
How-to videos on various product-related topics
Consider the types of videos that you need to create to elevate engagement on different online platforms, but be mindful of the research in your industry.
That said, videos can be an extremely effective way to build qualified leads and generate sales fast. And video content on social media using engaging, reel-type videos is one of the best ways to monetize videos without investing in building and growing a YouTube channel and without having to create long-form video content.
Video advertising is a powerful sales tool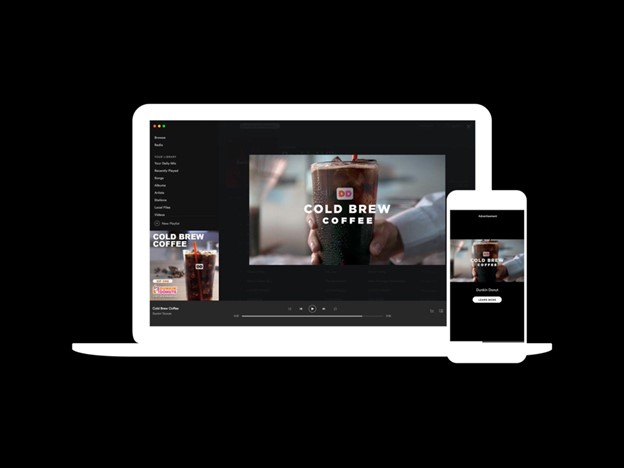 Generally, small businesses should first invest in more affordable digital marketing methods before allocating resources to advertising. You want to see a steady ROI from your other marketing efforts and a steady sales increase in order to justify the ad spend and to strengthen your advertising budget for future campaigns on search engines and social media platforms.
The great thing about video ads is that they can be hyper-targeted to reach the right audience at the right time, and you can easily apply A/B testing and benchmarking along with performance reports to see which video ads are producing the best results.
Go in-depth with webinars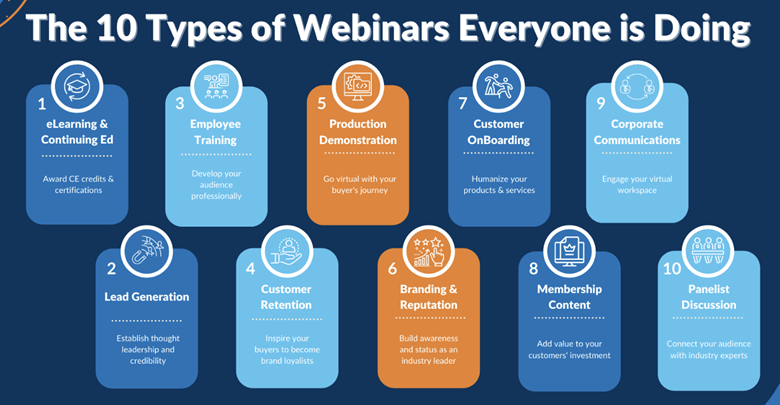 Webinars and podcasts are extremely popular nowadays, and you should be using webinars predominantly to achieve numerous operational, marketing, sales, and educational goals. There's a lot you can achieve in terms of sales and lead generation by focusing on producing quality webinar content, and you can even organize sales-oriented webinars for those warm leads who are ready to convert.
For the most part, whether it's a live or a pre-recorded webinar that you can distribute to your audience numerous times, webinars will serve a predominantly educational purpose with the goal to generate qualified leads. That said, you can always infuse them with sales-oriented messaging and incentives.
Make sure to use webinars to achieve both marketing and sales goals, and incentivize your guests to take action by offering a special deal just for them.
Use video product tours to sell more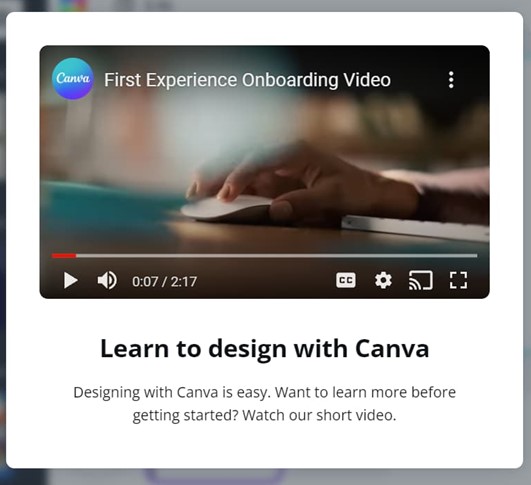 A product tour is another sales tool that's underutilized nowadays. This type of video is a mix between a how-to and showcase video with the aim to quickly educate customers, highlight the product benefits and applications, and do some light onboarding.
The potential product users need to see just how easy it is to implement the product into their own business, which is an essential in B2B video marketing where users need pre-sale onboarding and product familiarization. Showing the ins and outs of your product on your website or through social media videos and ads is a great way to familiarize people with what you're selling and inspire them to make the right decision.
Build social proof with user-generated videos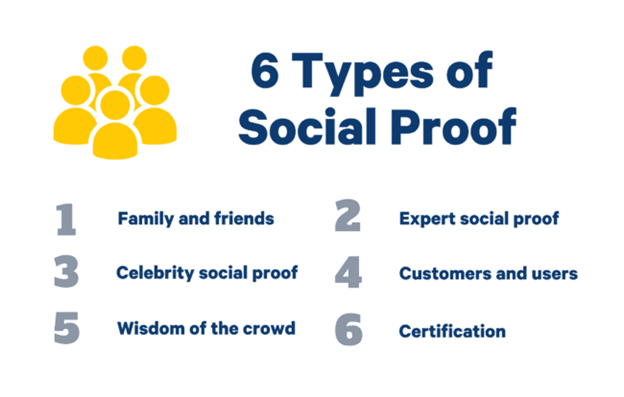 Finally, it's important to build social proof for your brand in order to incentivize potential customers to take action. People tend to follow in the footsteps of others, and if they see that your existing customers are satisfied with your brand, they are likely to take their advice and buy from you.
This is why building social proof is important, and you can do it by incentivizing existing customers to make their own videos. These videos can talk about specific products and how satisfied people are with their purchase, and they should include a shoutout to your company along with a tag.
You can incentivize customers to make these videos through personalized deals, discounts, and loyalty perks.
Over to you
Video marketing should be one of your top investments in 2022 and going forward, as the popularity of video content is only going to rise in the years to come. Investing in video marketing and optimizing your video strategy over time will ensure you retain your competitive edge and stay relevant in the eyes of your customers.
Make sure to stay on top of the trends and what's popular in your industry, know the types of videos that perform best, and make sure to stay consistent in your posting to maximize the potential of every marketing channel. This is how you will drive sales with video marketing in 2022 and beyond.

Give feedback about this article
Were sorry to hear about that, give us a chance to improve.
Was this article useful?