There is lots to learn about UX design. UX designers are responsible for creating software and technology that we use daily. There are plenty of resources to help you gain more knowledge on UX design. Books are one of the easiest ways to learn more about a certain subject or field of work. These are the 8 greatest books about UX Design!
What is UX Design?
UX design refers to user experience based technology. UX designers make sure to create software that is accessible, easy to understand, and offers convenience for users. This type of design comes in a variety of forms. Some forms of UX design include experiences like these: creating accounts on a website, booking accommodations, and buying items online. UX design can also come in physical forms as well (vehicles, self-checkout, etc.)! Now that you know what UX design is, let's dive into these in depth, well written books.
Don't Make Me Think, Revisited: A Common Sense Approach to Web Usability By Steve Krug
This book has been a favorite in the UX community ever since it was published just over 20 years ago. Steve Krug's book is a UX designer classic, and anyone interested in the topic should read it. Don't Make Me Think, Revisited is perfect for beginner UX designers. Krug uses simple, straight forward language, and adds humour to the book, which makes reading it far more enjoyable. Krug discusses everything that has to do with usability. This book is one of the most practical reads in the UX genre. It has everything you need in one, clean format.
2. Laws of UX: Using Psychology to Design Better Products & Services by Jon Yablonski
This book is centered around how psychology can be used to design better and more usually friendly interfaces. Jon Yablonski proves how important understanding the connection between psychology and user experience is a skill all UX designers should have. He gives tips on how to create appealing visuals, strong ethics, predictive modeling, and how to apply psychological principles into UX design.
3. Hooked: How to Build Habit-Forming Products By Nir Eyal
Nir Eyal focused on writing about strategies to get users to return to certain applications more than once. We all have favorite sites to visit such as: stores to shop online, favorite websites to read articles on and social media platforms we regularly check. In Hooked: How to Build Habit-Forming Products, Nir informs readers about his "hook cycle". Nir's cycle includes four stages: trigger, action, variable reward, and investment. Learning how to get users to revisit your applications is a highly valuable skill to build; this is why you should read Nir's book.
4. Universal Principles of Design By William Lidwell, Jill Butler, and Kritina Holden
This book is written by three incredible UX designers. Universal Principles of Design covers 100 different UX design principles. This book is a great reference to help you know what decisions are best to make in your work. William, Jill, and Kristina don't speak about technology based UX design in their book alone. They also include physical items that people use on daily bases such as public washrooms. Universal Principles of Design provides readers with vast insight on how to improve current UX design in our modern world.
5. Smashing UX Design By Jesmond J. Allen and James J. Chudley
This guide is one of the most commonly used resources by UX designers. Jesmond and James have worked a combined total of 30 years in the UX design industry. The two created an in depth guide on 16 essential UX tools. Smashing UX Design goes over UX design case studies, business website set-up, and planning tips. It's a wonderful guide for when working on improving your design capabilites.
6. 100 Things Every Designer Needs to Know About People by Susan Weinschenk
Susan Weinschenk informs you about all aspects people have that will interfere with your creations. 100 Things Every Designer Needs to Know About People is another psychology based UX book. She promotes how important it is to get people to react to products and interfaces in a positive way. Susan's 100 tips are all targeted towards guiding UX designers to find ways to get users to take action. Some topics Susan has incorporated in her book include: how to draw attention, proper text length, and how to motivate users. Susan's book will allow you to further understand how people will receive certain designs, and how you can prevent making any poor decisions.
7. Laying the Foundations: How to Design Websites and Products Systematically by Andrew Couldwell
This book is all about quality website design. Andrew Couldwell wrote his book in a simple format so that UX beginners and professional UX designers can benefit from the information. Laying the Foundations is especially useful for businesses getting their websites set-up. Andrew helps erase the common fears associated with running a website. He offers enriching advice on how to maintain quality website design, along with how to manage products/services that are associated with it. Andrew shares two different website building approaches in Laying the Foundations. If you have ever thought about starting your own website or company, this book will guide you through your UX design creations.
8. About Face: The Essentials of Interaction Design By Alan Cooper, Robert Reimann, David Cronin, and Christopher Noessel
About Face: The Essentials of Interaction Design has been updated to a 4th edition so it coincides with the modern age of design. These four talented authors have spent huge amounts of time revising the book, so that it can be relatable and relevant to what technology is being currently used. This book really does share the essentials needed to produce strong UX design systems. One of the key focuses of this book is how to counteract poor responses from users. Many of us have been adapted to expect quick, convenient, and effortless technology. This is not always possible, especially when services and software can break or stop working. About Face reveals all of the best ways to design and improve your creations to satisfy the modern day customer.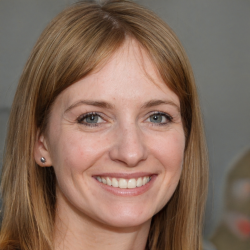 Latest posts by Emily Henry

Give feedback about this article
Were sorry to hear about that, give us a chance to improve.
Was this article useful?