Quality user experience transforms businesses, while poor UX damages them. It's only expected – people that are satisfied with your brand and product are more likely to become regulars. Leads that enjoy a good experience on your website are more likely to convert into customers.
It is much harder to make unsatisfied customers happy than to provide a good experience from the start. What your visitors experience from the moment they get on your website to the moment when they complete the purchase affects not only their impression, but also that of others.
People talk about the brands they used, so the UX can also affect the word-of-mouth and your business' reputation. Did you know that a single negative review requires approximately 40 positive ones to fix the damage?
That being said, you should definitely be thinking about investing in UX. According to Forrester, for every dollar you invest in the user experience, you can enjoy an ROI of 9.900%, which equals $100 in return.
The reason why many startups fail is because they dedicate a lot of their time on marketing and content creation and very little on the user experience. Almost half of the brands today don't invest in optimizing their sites for UX, or make grave mistakes that kill the satisfaction of their users.
If you want to avoid such mistakes, you first need to know what they are. That being said, we'd like to present you with the 6 most common mistakes startups usually make in terms of UX.
1. Inconsistent Design
Designing your website can be really fun. With so many design choices and trends today, it's easy to become tempted to add many things to your website. Unfortunately, this makes the design inconsistent.
What you choose for your design can affect everything from its cost to the loading speed, and we all know how uncomfortable people are with slow websites these days. This is why it is important not only to invest in your design, but also to use premium graphic design resources to make your site responsive and appealing to the users.
In your website design, consistency means that the repeatable interface elements and user interactions act and look the same. People should not have to roam the pages to find what they are looking for. If the information you are providing is vague and confusing, their experience will be poor.
Some Graphic Design Stats to Be Aware Of
By using the right design, you can significantly improve the user experience. For example, the right color scheme can improve readership by 40% and yet, most brands use only one or two colors. According to research 46.1% of visitors will judge your company based on your site design. This makes it essential for you to create a responsive, attractive, and quality design.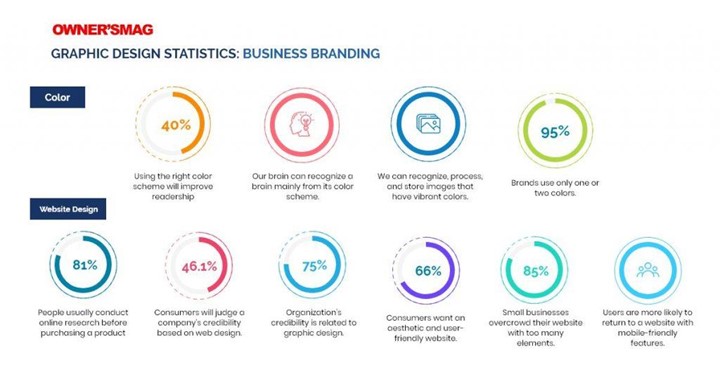 2.   Prioritizing the Aesthetics over the Functionality
An optimized website screams balance. It doesn't solely focus on aesthetics or on functionality. In order to attract more people and make their first impression count, many startups focus on designing a good-looking site over a functional site.
Aesthetics are really important for the user experience and they are what grab the person's attention. However, this should never override the functionality of the site.
3. Unclear Value Proposition
There are billions of website online, many of which will sell similar product and services as the ones you are offering. This gives you little room to 'start the conversation right'. Unless you manage to capture the audience's attention right away, preferably within the first few seconds, they'll most likely move on to the next company that offers similar products.
To avoid this mistake, you need a clear value proposition. But, how do you create one?
Think about the value that users will get when they use the product. A value proposition has the objective to turn an unaware, new visitor into a prospect that might like what you're selling.
When creating your value proposition, make sure to add two qualities to it: short and concise. The value proposition of a brand should be unique and put in a simple sentence from which the customer can learn what your product does.
4. Having 'Forms from Hell'
Let's say that you've done an excellent job and convinced the visitor to take action. Your design looks amazing, you have a clear value proposition, and your marketing strategies brought many leads.
You can ruin all the success you made so far with a single 'form from hell'.
What does this mean?
When customers decide to use a form to achieve their goal, they want it to be simple and straightforward. A poorly designed form can cause them to leave your site despite their good UX so far.
There are many forms found on websites today, requiring input such as mailing list subscription, enquiry form, sign-up process, or purchase form. If you want the entire UX experience of the visitor to be positive, and to keep them on board, you need to create quality forms.
To see how well your forms perform, how simple they are for the user, and whether or not they are boosting or ruining the UX, test them frequently. Very often, a minor change do the form design can do a big difference for conversions.
5. Unresponsive Design
Mobile eCommerce sales exceeded $2.92 trillion in 2020 due to statistics by Oberlo. Almost everyone in the world owns and uses a smartphone every day, and many of these people make their purchases on their phones.
Knowing this, imagine how many people your startup will lose if it doesn't have a responsive website.
The user experience is greatly affected by how your website works on different devices. Even if your customers are happy when they access your site via desktop, their experience can be ruined when they use their phone to check for the order, see a new product, or reach out to you.
The point of good UX is responsive design. If your website has many design issues on mobile, you'll lose many potential customers.
Responsive design is what makes a website adaptable to the device being used to access it. If you do this right, your site, and everything on it, will look great across all screen sizes and types of devices. Your customers can easily switch between devices to accomplish their goals, or use their mobile phones to make a fast purchase on your website.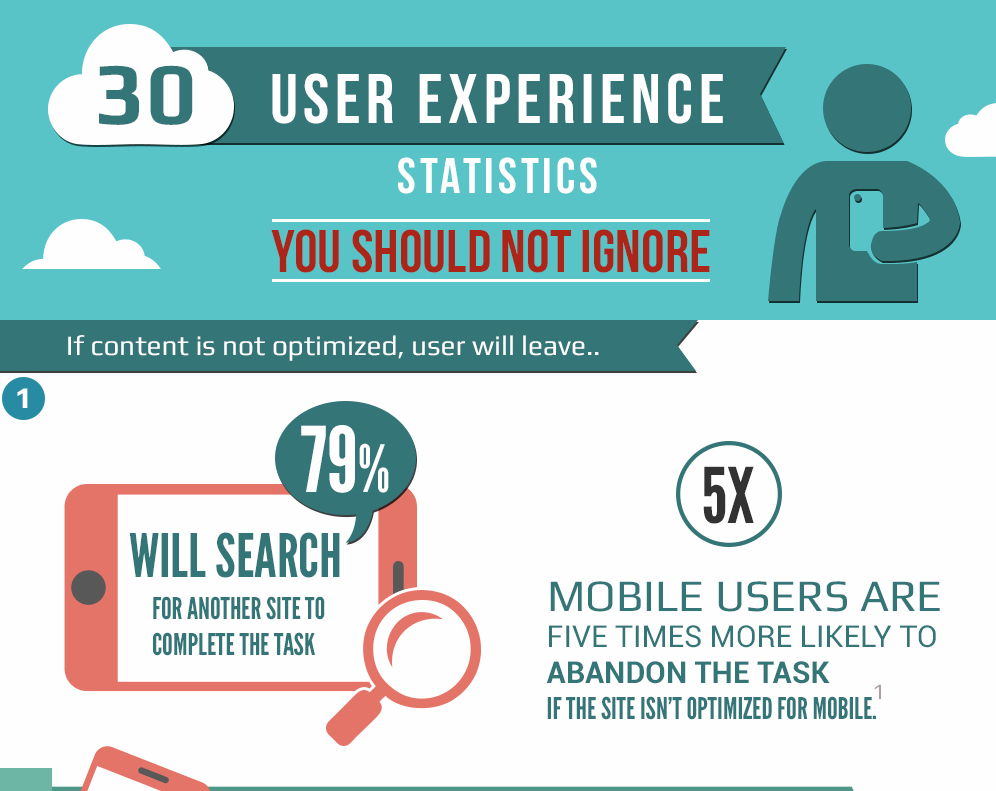 Source: Pinterest user Experiencedynamics
While you might be doing most of your designing on desktop, make sure to check every change you make in the design on different mobile devices. Pick a responsive layout that makes it possible for users to get access to all the design features you are offering to them. This will minimize the loading time and maximize your site's performance, too.
6. Launching Your Startup Too Late or Too Soon
Some startups take too long to launch their online website or store, trying to find new ways to beat the competition. There are so many trends on the market and they change so fast, it is impossible to catch up with them all and create the perfect website.
If you wait too long to launch your website, you'll only lose the potential to attract more people to it. The idea is to constantly work on it and improve the user experience, not to wait until you are absolutely certain that everything on it is flawless.
After all, you can only perform some types of testing after you launch your website and know how actual customers react to it.
This can go the other way, too. Since they are eager to make their site go live, many startups rush the process and launch the website before it is optimized for users. While you shouldn't wait for too long, you shouldn't rush into it, either. Make sure that it is at least the minimum awesome before you release it. Your first version of the startup website should have a quality base level of design and high usability across every feature offered.
In Summary
Plenty of things can affect the user experience – both positively and negatively. The good thing about a startup is that you have plenty of room to improve. Your job should not end once you launch your website and make it available to your target audience. UX should be a priority for marketers and is a work of progress. If you work hard to avoid these mistakes and improve the experience of your users, you can rapidly turn a startup into a highly successful business.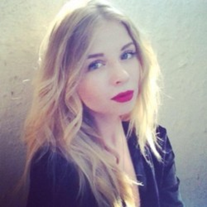 Latest posts by Liza Koenhoven

Give feedback about this article
Were sorry to hear about that, give us a chance to improve.
Was this article useful?