It' that time of year again, when usability professionals from around the world converge for a few days to network and engage with the greater UX community. This year UPA 2011 is in Atlanta, Georgia…. And as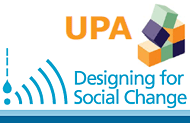 always, Loop11 will be there in force, giving away another iPad2 and plenty of stickers.
But it doesn't stop there…. Bill Albert, author of several UX books and Director of the Design and Usability Center at Bentley University will be showcasing Loop11 during his workshop on remote and unmoderated user testing. This a great opportunity for those of you who haven't tried remote testing or Loop11 to get a demo from one of the world's industry leaders.
Loop11 will be at booth number 2, so pop by to have a chat, try out our iPad usability test demo and grab some stickers for your chance to win an iPad2!
See you there!

Give feedback about this article
Were sorry to hear about that, give us a chance to improve.
Was this article useful?