The best and most experienced UX designers understand the importance of real-world testing, as well as gathering user data during the beta release of their product. Likewise, we can't ignore the importance and relevance of feedback during product development and post-launch, especially for software products aimed at long-term monetization.
If you want your product to live, survive, and ever thrive in a competitive online market, then you need to make sure that it can evolve in the right direction long term. That means gathering feedback continuously, along with regular updates and optimization.
Of course, this can often be easier said than done, particularly if you don't have a good feedback structure or strategy that allows you to implement changes quickly. With that in mind, today we'll be taking a look at how you can use feedback, user and A/B testing, as well as the relevant KPIs data to measure UX design effectively.
Here's what you need to know.
Goal Setting and Prioritization
To start, let's talk about prioritization in software rollout, maintenance, and improvement. Unless you have more working capital than you know what to do with, chances are your dev teams and UX designers will need to prioritize their work to meet the needs of your users.
Right after launch, the feedback you get can be overwhelming, so you need to create a clear and actionable plan. Start by setting clear goals and prioritizing feedback into categories.
For example, your goals post-launch could be to:
Collect data on and fix the common bugs
Add, remove, or blend features for better UX
Address persisting pain-points
Gather data on future must-haves
Gather behavior data automatically
You'll work towards these goals automatically, but you will prioritize them into primary, secondary, and tertiary goals depending on the level of feedback and the value these bring to the end user. Let this be part of your continuous discovery strategy, in which you focus on continuously gathering feedback.
Now that you have an idea on how to approach these issues, we can talk about efficiency in analytics and feedback loops.
Setting up an Effective Feedback Loop
When it comes to direct user feedback, the good thing is that there are many great ways to gather data from your users — both short and long form.
The key is to extract as much data from your users as possible across all your online touchpoints, but without pestering them or invading their online privacy. So, a good starting point would be to prompt short-form feedback from within the software itself.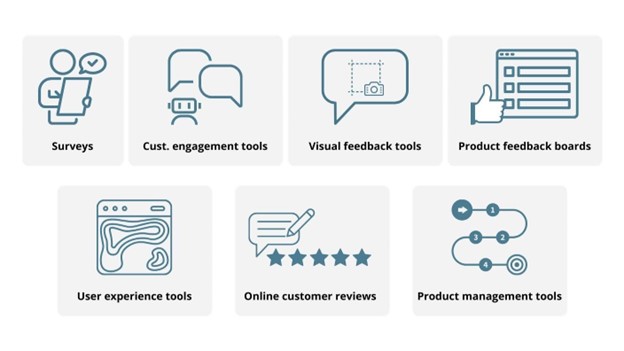 This feedback will include simple ratings and NPS (net promoter score) prompts. These are quick and simple, and don't demand too much from the user. Once they share that feedback, they'll be more likely to provide long-form feedback.
This is where email comes in. Firstly, you can use email verification to filter the real users, and then send personalized feedback surveys or simple in-email forms. You can choose to let people share their thoughts directly in their email reply, or to follow a link to a survey on your site.
Keep in mind that letting people reply directly to your email is one less hoop they have to jump through, so it's a good option for new products and brands entering a competitive market.
Continue combining short and long form feedback, and you'll gather a ton of useful data quickly.
Gathering Valuable Analytics Data
The great thing about modern software products is that they can capture a lot of data automatically. On its own, this data paints only half of the picture, but it's still a crucial part of your optimization strategy.
It should go without saying that automatic data collection is essential for effective apps marketing nowadays, as you can use in-app features to quickly analyze user behavior and uncover any bugs. So this is short-form, direct feedback on the usability of your product, and it should feed directly into your analytics tools.
But it can't work without first setting the right KPIs, so here they are:
Load speed
Devices and operating systems
Screen resolution
Crash reports
Session length and depth
Average screens per visit
Daily, weekly, and monthly active users
Stickiness ratio
Churn rate
Retention rate
You can apply these KPIs for your website as well, which will be invaluable in optimizing overall user experience.
Pooling Data from Different Departments
When it comes to building a comprehensive datapool and capturing as much user data as possible, you need to consider all the departments that come into contact with your users.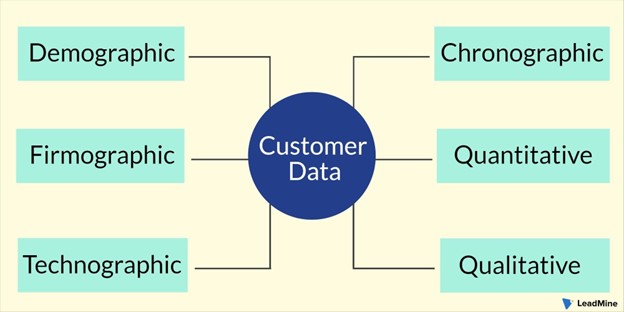 At the forefront will be your marketers and sales experts. Some of the most crucial digital marketing skills include the ability to gather data from users and customers that's relevant to your developers and designers, and not just for your future marketing efforts.
The same goes for your sales experts, which need to capture key data that will allow UX designers to optimize the product for better sales performance, for example. Be sure to pool all the data from different departments to empower your designers, and combine it with your direct UX feedback.
Considerations for Analytics and Reporting Platforms
Last but not least, keep in mind that it's important to have a unified platform where you can collect and collate all this data. You need to empower your UX designers with a dedicated reporting system and a platform that gives them a comprehensive overview of their product's performance and the feedback you collect.
Make sure you're able to integrate every analytics platform you use for collecting a specific type of data with a unified reporting platform, so that the information between tools flows seamlessly. This includes the tools from different departments as well, such as your CRM tool.
Create unity between platforms, and your UX devs will have an easier time prioritizing tasks and bringing more polished products to market.
Over to You
For your software product to be truly successful and remain relevant in the face of rising competition, you need to build it with the help of the users. You then need to combine that feedback with actionable data to create a data-driven optimization strategy.
Be sure to follow these steps and use this approach to create a product for the users — a piece of software they'll love and use for years to come.

Give feedback about this article
Were sorry to hear about that, give us a chance to improve.
Was this article useful?