User Experience (UX) is a core factor influencing the success of digital products and eCommerce websites. UX designers put a lot of effort into developing the most convenient and straightforward interface, but you'll never know how well it's done before users try it. According to Amazon Web Services, 88% of online shoppers say they wouldn't return to a website after having a bad user experience.
That is why continuous discovery is a great strategy to ensure the success of your project. This way, you'll be able to detect the flaws in your design and quickly fix them. Read on to find out how else you can benefit from implementing continuous discovery and how to do it most efficiently.
Continuous Discovery Defined
Continuous discovery is a process where teams employ research methods such as weekly consumer touchpoints and hypothesis testing to find out new information about user demands and homepage UX best practices. Its purpose is to discover product experience insights and data on user behavior. As a result, the strategy helps product teams evolve, adapt, and refine their ideas. Another goal of this approach is to go beyond fast adjustment to forthcoming obstacles and to be ahead of tomorrow's research demands.
Distinctive Features of Continuous Discovery for UX
You may wonder how continuous research differs from standard analytics companies gather monthly. Continuous UX discovery entails conducting proactive research and collecting regular insights into your users' behaviors, demands, and desires. Its primary goal is to act foresightedly and to be one step ahead of tomorrow's research demands, not only to adjust promptly to forthcoming obstacles. Below you'll find other distinctive features.
The Initiation Party
Typically, you begin UX research as soon as the project is handed over to you. When there is a requirement for preliminary study, management usually provides the topic. Continuous research, on the other hand, begins when the product designer or developer initiates one. They typically request that the UX researcher obtain specific information to create a product.
Workflow Structure
In the case of continuous research, once the funds and resources are available to perform the study, you can easily begin. As continuous discovery is not project-related, approval for each research procedure is not required.
Implementation Time
Continuous research does not imply waiting until the product is requested to be tested. Instead, the testing is undertaken concurrently with product development. This means you will have a shorter lead time. When researchers continuously collect information such as client feedback, they can respond rapidly to new study requests from colleague team members rather than using them as a beginning point. This method yields faster results.
What's the Value of Continuous Discovery for UX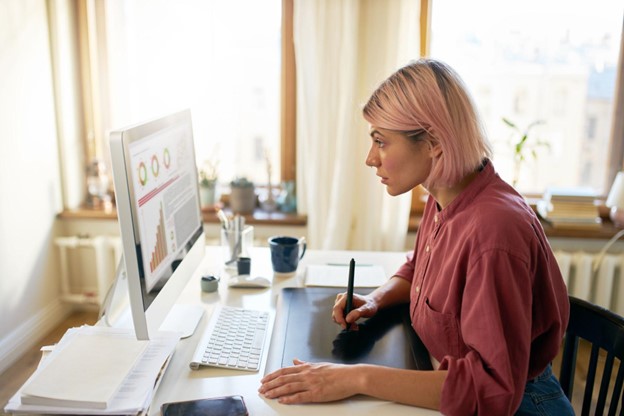 Image credit: Freepik

The purpose of continuous discovery is to get insight into your consumers' requirements and goals promptly. Maintain an ongoing learning mindset since your consumers' behaviors and expectations change unpredictably. By receiving customer feedback on a regular basis, you can remain ahead of the competition, adjust rapidly to impending issues, and gain social proof.
Ensures Detailed Customer Insights
Users' wants may shift, and there's a risk of building a product that is no longer relevant to your clients. When you regularly investigate your consumers, you become aware of changing attitudes, identify changes in your users' demands and make the appropriate decisions to adapt to them. Conducting research from product development to post-launch will provide you with significant long-term customer insights.
When conducting continuous user research, you learn what is bothering the users and what is working for them. As a result, you can make judgments based on relevant data from your research.
Provides Customer-Centric Decision
Continuous product discovery is a crucial instrument that should be used at all stages of the product development cycle. This enables companies to develop customer-centric digital experiences with less risk and time, fewer resources, and a better understanding of their prospective and current consumers.
Continuous discovery generates greater trust within teams. When you connect with your consumers regularly, you become aware of their expectations and may try to meet them. Lead with empathy and pave the way for your consumers to understand you, ensuring customer pleasure and a well-designed product.
Improves Time of Reaction
After a while, you'll have a data collection that you can rely on to discover an answer. This perfectly matches the agile project management paradigm. And with so much data at your disposal, you can detect and respond to changes.
Aids in Detecting Patterns
It is simple to spot patterns with a knowledge repository. You may uncover correlations between various behaviors by connecting old and new information. These connections can lead to some fascinating discoveries.
Supports Decision Making
First of all, by constantly communicating with users, you can immediately learn about current woes. If you've gathered information, you can base your decisions on previous experiments. Continuing your research will ensure that your judgments are never based on out-of-date user data.
How to Implement Continuous Discovery for UX
To develop an effective product, you must first understand your target customer's demands and problem points. The purpose of modern product discovery is to quickly determine whether or not a suggested solution will work. This is crucial since it eliminates any uncertainty about whether or not the customer will value your UX.
Ask Customers for Feedback
Consider developing a pop-up message prompting customers to take a survey when they complete a task on your app. You can also engage a customer support department or sales department in feedback gathering. Other suggestions include:
Forming a focus group;
Accepting reviews or comments via digital media;
Sending a follow-up email.

This feedback can be beneficial to your product design teams.
Set Knowledge Storage
You can always refer to your data once it has been safely preserved. And by referring, we mean linking what you already know with what you've lately learned. With such a system, you can keep your old research useful and build a trustworthy knowledge foundation that will help you answer future queries. Remember that the knowledge storage process needs to be regulated. Maintain your information actionable, and keep it in a format that allows you to index it afterward.
Use Opportunity Solution Trees
The opportunity solution tree technique was developed by product discovery coach Teresa Torres. It speeds up the product discovery process by presenting teams with a visual picture of the optimal strategy for achieving their goals. Opportunity solution trees should be divided into four sections: outcomes, opportunities, solutions, and experiments, which give a visual aid for product design teams to chart their processes.
Outcomes. Define your goals for the product, then plan the rest of your tree from there.
Opportunities. Your team will be better able to find strategies to attain your target result once you have defined it. Create opportunities after getting client feedback on their requirements and challenges.
Solutions. Every solution should be linked to an opportunity on the tree. Try to come up with several solutions for each opportunity. If a solution does not now relate to an opportunity, consider storing it since it may be useful in the future.

Experiments. Conduct remote usability testing to better understand different solutions and identify areas for improvement. This stage is crucial for ensuring that you create the appropriate product to meet your customers' needs. Ask yourself whether your product is desirable, viable, and feasible.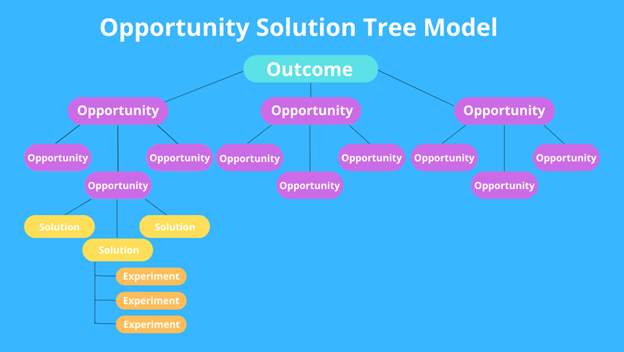 Final Word
According to Slideshare, only one out of 26 customers complain when unsatisfied. Others just leave without saying anything. The statistics show that the issues in user experience may remain unseen for quite a long time. For this reason, such measures as analytics, A/B testing, and continuous discovery should become a big part of your work.
Continuous UX research can find unobserved behavior that explains previous instances. You may also discover anything during your investigation that is required in your current project and acquire findings that may be useful in the future.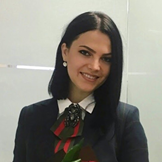 Latest posts by Kate Parish

Give feedback about this article
Were sorry to hear about that, give us a chance to improve.
Was this article useful?