A decade ago, one could simply rank a website based solely on the power of keywords. But those days have long disappeared, and a whole range of factors related to UX and design are controlling how search engine optimization works. This is largely due to Google's ability to recognize actual human behaviour. 
As a result, both user experience and design have become vital factors in search engine optimization. Every site naturally needs search engine optimization for performing well on search engines like Google. But did you know that UX and design are also factors that can boost SEO rankings?
Let's find out how!
How Does UX And Design Help A Website To Rank On Google?
Make Navigation On Your Website Easy
One of the most common things we see usually is how people give to the idea of, 'more the number of pages, better for the brand.' However, this idea is precisely where people go wrong. This is because more pages would simply mean complex navigation on the website, which would immediately ruin the user experience.
Instead of focussing on building too many pages for your website, invest in building a few that you absolutely require and keep the content structure tight. This will conveniently simplify navigation, making both UX and design simple elements. Your website will only perform well when visitors are able to easily navigate around the site.
Use UX Design For Creating Layouts That Are SEO-friendly
There are several situations under which the design of the layout and formatted content can harm the SEO of a website. There is no complex reason behind this, just simple aesthetics that becomes an obstruction. However, what if we tell you that SEO's relationship with UX and design can be improved?
Here's how you can do that!
Work on creating content that's relatable and simple.
Don't forget to use header tags in your content.
Incorporate visual content like videos and images wherever necessary.
Utilize the power of the call to action buttons effectively wherever you can.
Lastly, don't forget to incorporate components that can be hyperlinked to any related piece of content.
Use The Power Of Search Data For Controlling Website Architecture
This is the era of minimalism and supporters of the same. When it comes to designing a website, users and owners both want a simple, minimalist design that will look visually pleasing and easy to operate. You don't need to look for thousands of keywords and build search engine optimized landing pages for each query.
Now you can try for a more decluttered approach than going for anything complex. This simply creates peace in SEO's relationship with UX and design. It's an entirely inaccurate idea that SEO competes against UX design. Since such situations take place very rarely when two areas compete against each other.
Optimize The Speed At Which A Website Is Loaded
GTmetrix is one of the most valuable tools, which is a great help for the technical aspect of UX as well as for crucial SEO insights. Although the tool's power is often overlooked, it must be mentioned that the tool is crucial for tracking insights related to the website's performance, especially the speed at which the site works.
There are several other tools that can also help0 you boost the performance of your website, like the Web. Dev. and Google Page Speed Insights, both of which are great tools for providing analysis that needs immediate action and guidance for other components. These tools are referred to as tools for website optimization.
Incorporate Or Improve Mobile Responsiveness
It's 2022, and you can no longer delay mobile responsiveness for your website both in terms of UX and design. It has become absolutely compulsory for boosting SEO ranking and improving user experience. This is largely due to the popularity of smartphones – today, nearly 50% of search traffic comes from mobile.
Currently, most companies prioritize mobile responsiveness because it is only a matter of time before search traffic from smartphones will exceed the search traffic obtained from any other device. You can easily take the help of the 'mobile-friendly testing tool' from Google. If you are not improving the mobile responsiveness of your site, your poor metric will show you the importance of doing so.
Conclusion:
As humans, it's our second nature to complicate most things in life, and when it comes to websites, most of us think complex UX and design will perform better on search engine results pages. But, in fact, achieving harmony between UX design and search engine optimization processes is probably the best thing you can attempt to do for your business today.
When so many businesses are doing so many things, both from the technical and visually appealing aspects of the involved processes, it is understood that there are several factors that some are considering, and some are now. This is where both user experience and design come in.
To stand out from the crowd and rank consistently on Google, you need to make sure your SEO is impeccable while your user experience is free from complications and the design is visually appealing. Since anything does with search engine optimization is constantly evolving, it was only a matter of time before UX design became one of the factors that you can't forget about anymore!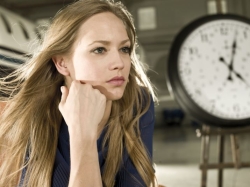 Latest posts by Sofia Kelly

Give feedback about this article
Were sorry to hear about that, give us a chance to improve.
Was this article useful?