Today, the industry is swiftly driving from being business-centric to customer-centric. With this revolutionary wave, customer experience (CX) emerges as one of the most important aspects that businesses are now eager to invest in.
Gartner suggests that User Experience (UX) is a key area that marketing departments focus on, to improve their customer experience.
Why UX Is Important For CX?
UX has been considered a crucial element while developing any digital product. No matter how beautifully you design your website if your targeted customers don't know how to navigate or unable to find what they're looking for, you simply lose them. They are not going to stay for long.
By crafting a rich user experience with interactions that are simple and easy to use will lead your customers to encounter a positive experience. Hence, it will keep them connected to your product.
Why Is It Important To Have a Customer-Centric CX Strategy?
As a business, you always tend to deliver an amazing experience with each interaction and at each touchpoint.
Drafting a good Customer experience strategy means understanding customer behavior and expectations, and delivering on these expectations. Or better yet – delivering more than what is expected!
Here are the 4 key reasons why businesses have a clear, organization-wide customer experience (CX) Strategy:
1. Increased Customer Retention Rate
A 2017 Qualtrics and Forrester study found that 80% of businesses that lead in delivering CX, outperformed their competition and retained more accounts.
Most businesses better understand that the key to customer retention is satisfaction. Hence, customer satisfaction strategies cannot succeed without focussing on customer experience.
2. Consumers Demand Great Experiences, Not Products
The biggest achievement for an enterprise is not in delivering great innovative products but also a seamless customer experience. No wonder the majority of enterprises are now shifting to digital experience platforms to unify their experience across all touchpoints. As they know very well that customers today are not here for the products but for the impeccable customer experience.
When you focus on satisfying customer expectations, you can create winning experiences with the perfect blend of innovation, implementation, engagement, and repeat! Businesses who understand the importance of satisfying expectations can only deliver a great customer experience, others just don't.
The Blackberry tragedy is a perfect example to show how a great product does not guarantee great business outcomes unless it is accompanied by a good digital experience.
3. Boost Customer Centricity With Better Products And Services
To provide an improved experience, you need to upgrade your products, your processes, and your people in order to deliver on CX.
Your product experience, customer service response time and quality, your team's understanding of the product functionalities and customer utilities, etc – all improve over time as you become more customer-centric to deliver on customer experience.
4. Improved Customer Management
One of the key pieces of any customer experience strategy is to know customer needs, behavior and preferences. In a crisis situation, a team should be well equipped with this knowledge and can easily manage the customer much better than a team. It occurs not only by selling products to generate good sales figures also by creating a series of great experiences that lead to highly engaged customers.
Good UX Strategies Marketers Can Use To Deliver Great CX
Listed down some good UX strategies to help you boost your product-market growth and to deliver a never forgetting customer experience.
1. Design Thinking Approach
Design thinking is not just about analyzing the product's design, app navigation, button placement, and other things about the web or app layout. It is far beyond that.
It is more from the customer's point of view. How does a customer want to view an app or a product? Rethinking every aspect of the product from the customer's eye is the main core.
2. Data-Driven Design
The data-driven design approach helps businesses create a user-centric design and an improved user experience. It enables you to use information tools and platforms to understand user's behavior, attitude, needs, etc.
Use multiple sources of data to inform using analytics, social media engagement, customer service logs, sales data, surveys, etc. You will be able to create a seamless UX with the usage of more data sources.
3. Customer Profiling
From analyzing purchasing patterns to engaging and enticing customers, the crux of CX is all about understanding your customers through all interactions they encounter.
Customer profiling facilitates you to create a profile of your customers to put their experience at the forefront of decision-making. Make sure you segregate customers into distinct groups. It will help businesses target their customers fast.
4. Mapping Customer Journey
A customer journey map provides a clear vision of the end-to-end experience of your customers. It is basically a visual representation of customer's actions, needs, and perceptions throughout their interaction with your product or service.
Design a smooth customer journey keeping buyer personas in mind. Identify and analyze all touchpoints your customers come across with your product or service and try making every interaction as seamless as possible.
How Startups Can Redefine Their Customer Experience Strategy
The digital revolution today has empowered customers with more available choices. Making it imperative for startups to focus on CX for customers to choose them over others.
Below are the five ways that help startups redefine their experience strategy and entice your customers:
Mapping customers journey across all touchpoints
Make your onboarding process smooth for customers
Provide real-time solutions to end-customers
Measure customer experience with available metrics
Gather customer insights and immediately act on it
Real Example of UX Leading to Great CX -Tesla Case Study
Tesla case study is another great example of delivering engaging and great CX to tesla customers.
Elon Musk was stressed out thinking that purchasing a Tesla should be a delightful customer experience. So, their retail stores have an open service bay to check on the expert technicians how they work.
The brand promises customers of providing luxury while delivering. So they opened an online Design Studio for customers to configure their cars.
The customer service teams visit customer homes for annual checks. They then get a VIP membership to the Tesla lounges.
Closing Thoughts
Both UX and CX help businesses to be customer-centric and prioritize user experiences. A good UX strategy leverages business processes to deliver the best customer experience and always keep their customers connected.
UX is always considered pivotal to CX's success as it adds value based on understanding the customer thought process and purchase patterns.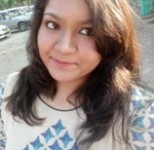 Latest posts by Tanya Kumari

Give feedback about this article
Were sorry to hear about that, give us a chance to improve.
Was this article useful?