We are thrilled to announce a major update to Loop11 – the AI Summaries feature. This new product update will revolutionize the way UX researchers analyze user research data, making their work faster, more efficient, and more insightful. This feature is a game-changer for UX research and we are proud to be the first UX platform to offer it. We encourage you to try it out and see the difference it makes in your work.
In the past, UX researchers had to spend hours watching videos or reading through lengthy transcriptions to get the insights they needed. Not anymore. With AI Summaries, Loop11 now provides an automatic summary of your transcriptions, reducing the time and effort required to analyze your data.
The AI Summaries feature is based on advanced Natural Language Processing algorithms that can analyze and summarize your data in real-time, providing you with a quick overview of your data without the need to watch the video or read the entire transcript. This will save UX researchers countless hours of time and effort, allowing them to focus on more important tasks such as analysis and interpretation.
In addition to saving time, the AI Summaries feature provides other benefits, including:
Improved accuracy: The AI Summaries feature provides a more accurate representation of your data, eliminating the need for manual data entry or human error.
Increased insights: The AI Summaries feature provides an overview of your data that is easy to understand and interpret, leading to deeper insights and a better understanding of your users.
More actionable insights: The AI Summaries feature provides insights that are more actionable, making it easier for UX researchers to make informed decisions and recommendations.
There are a number of ways you can access the AI summaries. Firstly, while watching your videos, there is a new tab between your Notes and Transcriptions called Summary.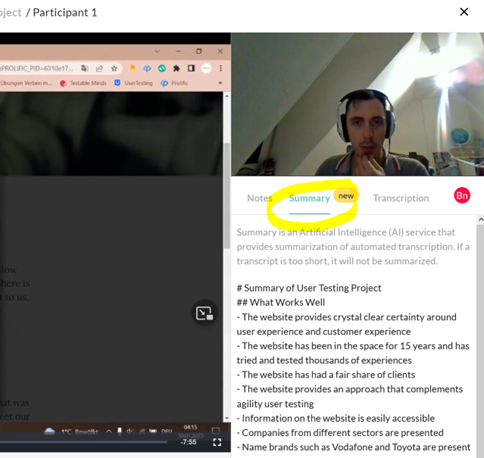 You can also access the same summaries while viewing you participant list. They are also available while viewing the full details of each participant.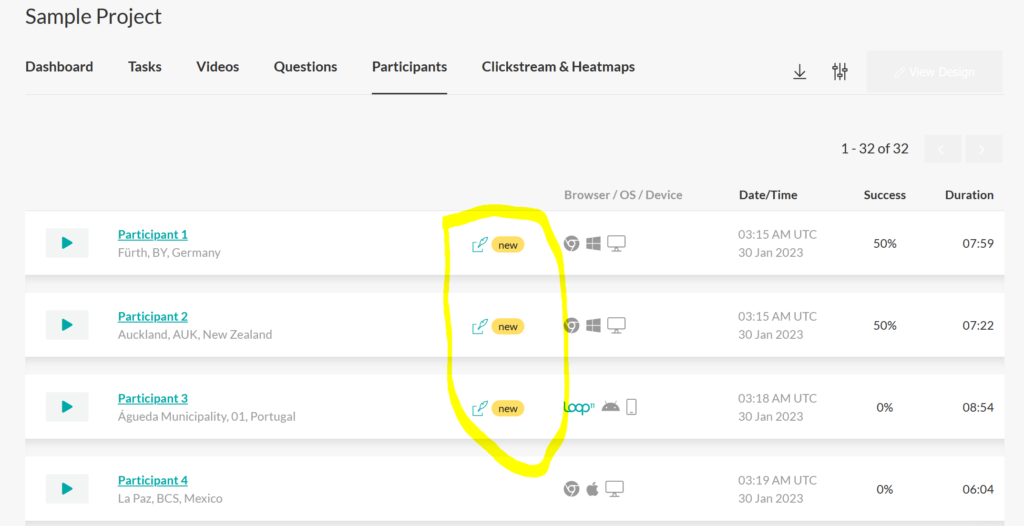 The AI Summaries feature is just the beginning. In the coming weeks, we will be introducing even more AI-powered features to Loop11 to further improve the efficiency and effectiveness of UX research. Our goal is to provide UX researchers with the best tools and resources possible, and we believe that AI will play a critical role in achieving this goal. So stay tuned, as we have even more exciting updates in store!

Give feedback about this article
Were sorry to hear about that, give us a chance to improve.
Was this article useful?