Want to know how you should appear in search results, where to place your most important information when trying to improve your website for conversions, and how to draw attention to your products in advertising? Then you will want to check out these valuable lessons from popular eye tracking studies.
How You Need to Be Listed in Search Results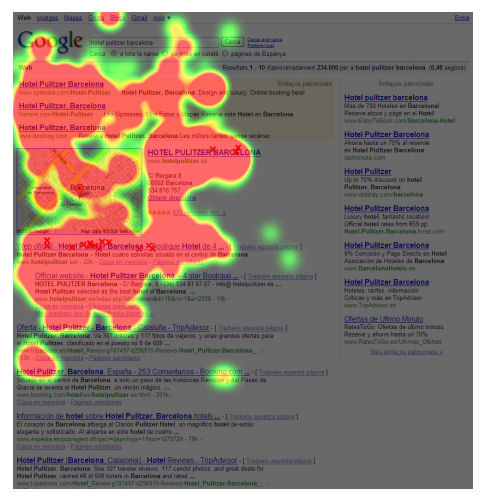 Photo Credit: Fabio Premoli on Flickr
SEOmoz, one of the leading SEO blogs, published an eye tracking study on Google searches for local pizza shops, how to make pizza, pizza making tools, and major pizza chains. Quick lessons to be learned from this study include the following.
• You want to be at the top of search results when the results will be primarily text based without local results.
• If the search is for local-based businesses, you want to be in the top five to ten places that come up in the local search results area.
• If the search is on a how to topic, you will want to have video that appears in the first page of search results as videos usually stand out more with their thumbnails.
• If you are a retailer, you will want to make sure your products are included in Google Shopping so that your product images appear in search results.
• If you are a large brand with local shops, you will dominate the top area of search results with additional links to pages beyond your homepage as well as local search results, both of which will get lots of attention from searchers.
Where to Place Your High Conversion Elements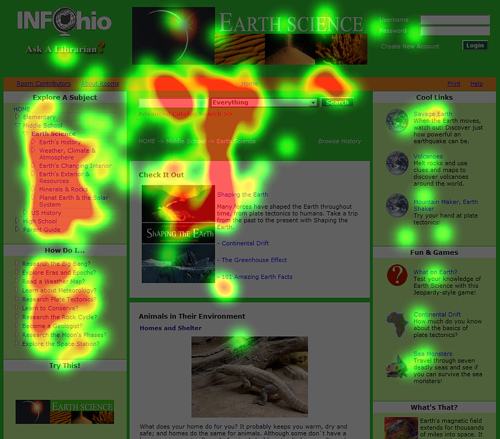 Photo Credit: Michael Sauers on Flickr
In our recent post on how to improve your website for conversions, we mentioned that your conversion goals should be prominently displayed throughout your website. What you can learn from eye tracking case studies on websites is where to put high converting elements like your mailing list sign up form, buy now buttons, and any other thing that you want visitors to find on your website immediately when they arrive.
Let's say that you want to improve conversions from your blog. Web Distortion listed 8 eye tracking studies from popular blogs to show where the hot spots were. Aside from the content itself, most eyes were drawn to the headers, particularly the right side of the headers where banner ads appeared or where the main navigation was located. Then they were drawn to right-hand sidebars.
How to Draw Attention to Your Products in Advertising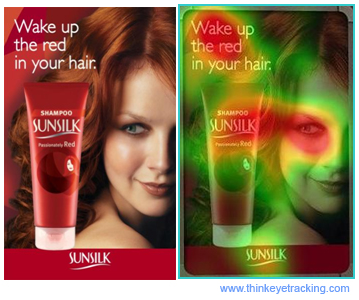 Photo Credit: Think Eye Tracking
If you're using advertisements in print or online to get more visitors to your website, you'll want to make sure that your product and it's message is getting people's attention. There are lots of subtle ways to make sure this happens. In this eye tracking case study by Think Eye Tracking, all it took was a simple change of having the model look toward the product instead of looking toward the camera.
Have you ever reviewed or conducted an eye tracking case study? What other valuable insights have you learend?

Give feedback about this article
Were sorry to hear about that, give us a chance to improve.
Was this article useful?