Loop11 has just had a major roll out of a new feature that you're not going to want to miss.  It's a feature that you've been asking for for a long time – an easy integration with a panel company.
Loop11 now offers you a fast and easy integration with Cint – one of the world's leading panel companies.
With this integration you'll be able to recruit participants for your usability projects based on any of the following criteria:
Age
Gender
Country of origin
Age range
Education level
Occupation status
Marital status
Household size
Number of children
Age of children
Personal income
Household income
Company size
Field of experience
Professional position in company
Vehicle ownership
Smoking habits
Mobile phone use
…and more!
You can choose from 10 to 1,000 participants for your project, select the recruitment criteria you want, pay Cint quickly through our easy integration, and start getting responses within a few days.
Using the Cint Integration can get you easy and cost-effective access to over 10 million participants in over 40 countries. If you have a specific demographic that you're looking for, and need to have a specific number of people take your user test, a panel can be helpful to streamline the process of getting participants.
One of the great benefits of using the Cint Integration within Loop11 is all of this is done through the Loop11 interface, and you no longer have to worry about setting up proper quotas and giving the correct link out to a panel company — we've taken care of all the hassle of using a panel company, for you.
And don't forget that if accessibility is an important consideration for your website we recently integrated a separate panel into Loop11 that lets you recruit participants for online accessibility testing.
Happy testing!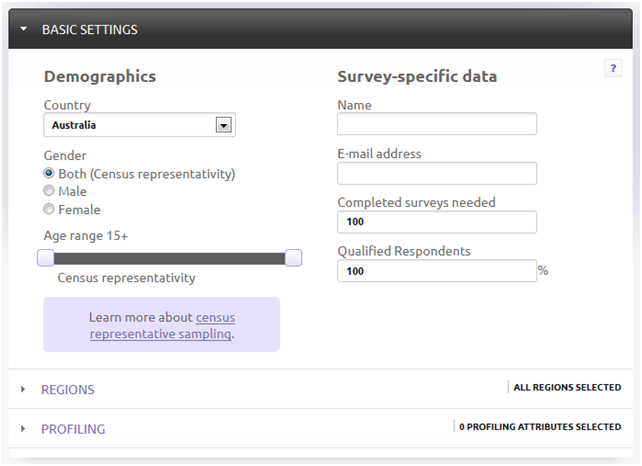 Give feedback about this article
Were sorry to hear about that, give us a chance to improve.
Was this article useful?