Council websites provide important information on an extensive range of services and information for residents, from pet information to waste collection times and many other community service programs. It is important for council websites to be user friendly and easy to use to enable residents to find the information they need easily.
In this independent study, 600 random participants were asked to complete some simple tasks on 6 of the following council websites: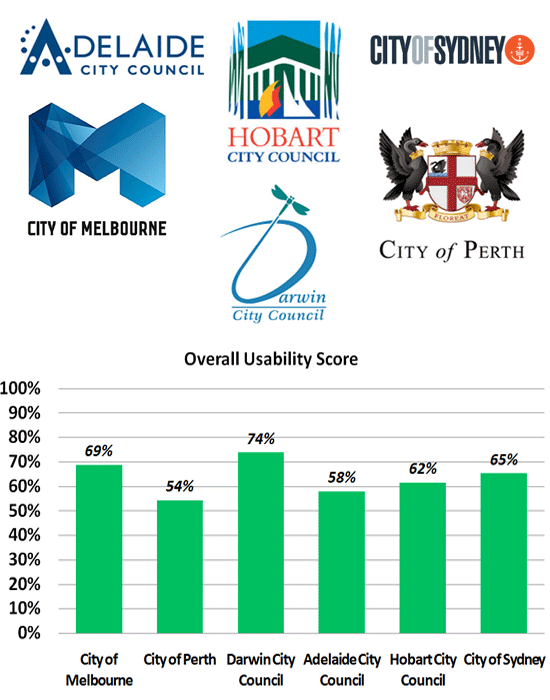 The following task was asked of 600 participants (100 per website):
"You are a new resident in [City Name] and need to find out what day your household waste will be collected for disposal. Find the page of the website with this information?"
Overall, the Darwin City Council website had the highest usability score with Perth City Council scoring the lowest.
View the full detailed report for task times, clicks, completion rates, satisfaction and more. This case study was conducted using Loop11? and participants were sourced from Mechanical Turk.

Give feedback about this article
Were sorry to hear about that, give us a chance to improve.
Was this article useful?