2017 UX Industry Study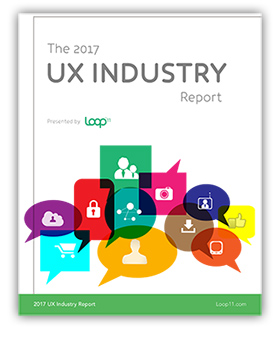 We ambitiously set out to compile the most comprehensive report on the world wide UX industry looking not only at the people but also the companies and trends.
In the end we had respondents from 24 countries and more than a dozen industries.
Starting with the question "What is your definition of UX" helped set the tone for some great responses throughout the study which highlighted everything from most commonly run UX tasks, to position and country based salaries, to favourite UX book and podcasts, to growth trends and support levels with organizations. And that's just a fraction of what we found out.
This is only the starting point, and as our first industry study, we are excited to hear what you think!
Get the report.