Rapid Research Workshop by Sarah Doody
Loop
11
is proud to bring Sarah for her first visit to Melbourne. Sarah's workshop is the perfect way for the Melbourne UX and design community to round out 2017 and hit 2018 with new tactics and inspiration, learning from one of the world's premier UX professionals.
Date: December 5th, 6pm – 9pm
Location: REA Group, 511 Church St, Richmond
Workshop Outline
If you're not talking to users, then you're not doing UX. The best competitive advantage you can have is to know your users.
We know we should be doing user research. But … too many teams talk about it but don't do enough of it. They can't get buy in, they don't have enough time, they think it's expensive.
In this workshop, we'll learn how to get buy in for user research, do rapid research, and practice doing both one on one interviews and usability tests.
If you've never done research, this is a great workshop to kickstart doing user research, with practical activities you could do this week. And if you've done user research before, this workshop will give you ideas on how to get your team more involved and how to do research faster.
Topics
Why research matters
Types of research
The research process
Planing & conducting user research interviews
Communicating research findings to stakeholders
Take Aways
Strategies for getting executive and stakeholder buy in for research
Understand the types of research
Understand research process
Tips for communicating research findings
What to bring
Notebook and pen or pencil (must have)
Smart phone or laptop (because one of the activities will involve looking at a website or app)
Get your tickets before they're sold out!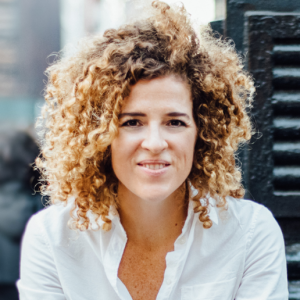 Sarah Doody is a UX Designer and Entrepreneur.
She helps companies assess product ideas, understand customers, and design and launch products. For companies with a product already in the market, she helps optimize the user experience through metrics and research.
Sarah is passionate about helping people learn to think like a designer—through writing, teaching, and speaking.
She created the popular weekly newsletter, The UX Notebook. She also has a growing collection of online UX courses. As well, she self-published a book, How To Think Like A Designer.
In 2011, she created the curriculum for and taught General Assembly's first 12-week UX immersive.
Event Partners