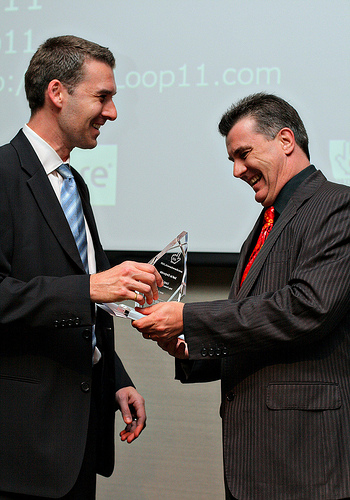 The good news just keeps coming! Loop11 recently picked up two awards at the 2009 Australian Web Awards. The fact that Loop11 was not only nominated, but went on to win two awards whilst only launching publicly just a few months ago, shows just how unique and cutting edge Loop11 is.
Toby Biddle, our CEO attended the event to accept the award, and said: "Winning this award is a great reward for our efforts, however our aim is to create the simplest, most complete, online and unmoderated user experience testing tool. If in the process we win awards, then that's fantastic!". The two awards recieved were for "Edge Of The Web" and "Best Sell To Corporate".

Give feedback about this article
Were sorry to hear about that, give us a chance to improve.
Was this article useful?