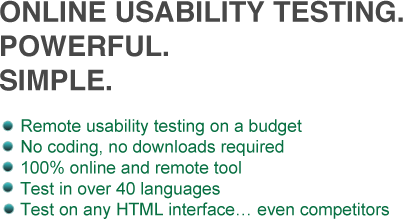 Use our easy step-by-step process to create professional, world-class usability tests in just a few minutes.
Inviting users is simple. Every test that you create will have a unique link that you can send out to participants via e-mail or social media. Or create a pop-up on your website, the choice is yours!
Track and see users as they try to complete the tasks you created! Get real-time quantitative usability metrics, as well as video playbacks of users using your website.