How Much Online Business Is Your Website Losing Because Of Poor Usability?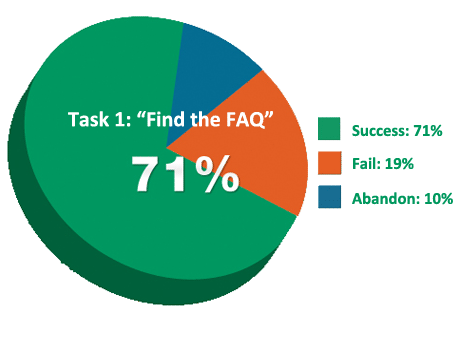 Great web design and marketing doesn't mean great usability
Website usability and user-experience is an important yet often overlooked aspect of increasing online business. You've probably already spent money on web design, development, marketing and a plethora of analytical tools. Despite all these efforts, have you tested the usability of your website?
Optimize usability and increase conversions!
Loop11 is a simple yet powerful usability testing tool for web marketers, managers and designers to test the usability of any website. Get powerful usability insights and improve the usability of your website. Start improving your website's usability now for free!.
5 Ways Loop11 Can Help Improve Conversions:
Identify navigational and usability issues on your website.
Find out how, where and why you are losing conversions due to
poor usability.
Get the hard facts about your website not opinions.
Quash any in-house politics or creative differences by identifying
which messages work and which don't work on your website.
Conduct a true intent study.
Find out the true reasons why users use your website, and
how they use it.
Test websites on mobile devices like iPhones and iPads.
You can test your website on mobile phones, tablets and analyze
the usability of your website in different devices.
Create a world-class usability test in minutes.
Create professional usability tests and become a usability expert
in no time!
Get Started In 3 Simple Steps:
Create user test
Use our easy step-by-step process to create a user test.
Create tasks, ask questions and a whole lot more!
Invite users
Once you've created your test and your ready to launch,
invite users by sending them a link vie e-mail or social media.
Analyze Data
Track task completion rates, number of clicks, time on task,
satisfaction…and more.